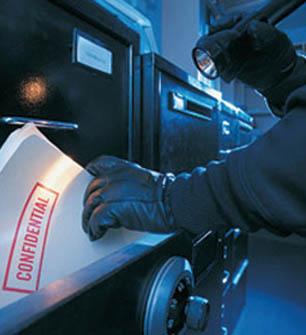 The Ottawa Police Service warns seniors of scam in the region
The Ottawa Police Service and Crime Stoppers would like to advise the public of an ongoing scam that now appears to target seniors in the Ottawa area. Although a relatively small number of these incidents have been reported to the Ottawa Police, it is believed that more individuals may have been victimized and may not have reported the incident.
The scam involves someone contacting an elderly person and pretending to be a grandchild or other family member in trouble with the police. The person will tell the victim that he has been arrested by a police service outside of Ottawa and requires bail money. The victim is given the number to call for verification, either pretending to be a lawyer's number for the grandson or the sergeant in charge of the police station (or variations).
The caller usually implores the victim not to contact the parents or relative so that they don't get into any more trouble.  The victim is then asked to use a money wire service to send several thousands of dollars for bail.  Canadian Police agencies do not contact individuals for bail money and certainly do not use money wire services.  To guard against this type of scam, people should exercise due diligence by:
1.       Getting the name of the apparent lawyer and contact them by getting their listed numbers from phone books, Bell 4-1-1 service or other such internet services. NOT THE NUMBER PROVIDED BY THE CALLER.
2.      If a particular police agency is named, contact that agency directly using the numbers listed in the phone book or web page.
3.      Contact your local police agency if you receive such a call. If you have call display, write down the caller's number and provide it to your police agency when reporting the incident.
4.      Contact the family members directly themselves for verification that the "grandchild" is in the apparent jurisdiction.
5.      Never send money through money wire services to persons you do not know personally. The money can be picked up anywhere in the world once it is given a transaction number.
Anyone with information on this fraud, or any other fraud, is asked to contact the Ottawa Police Call Centre at 613-236-1222, ext. 7300, or Crime Stoppers toll-free at 1-800-222-8477(TIPS).
Please view the attached link to a video produced by the Peel Elder Abuse Prevention Network.