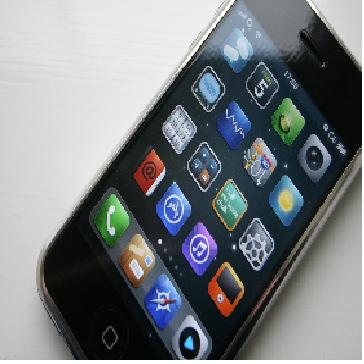 The Ottawa Police Service is asking the public to be mindful of basic prevention tips so as not to become the victim of a theft or robbery where your electronic devices are concerned.
Today marks the much anticipated release of some of the latest communication and music devices; and these devices are expected to be in demand and very attractive to the criminal element. Stolen electronic devices can easily resell for hundreds of dollars.
The Ottawa Police Robbery Unit recommends the following safety tips concerning these potentially violent incidents:
Be alert to your surroundings and avoid isolated areas, in particular after dark;
Travel with friends whenever possible;
Be wary of inadvertently displaying possessions such as cell phones and personal music devices; and
Be aware of people paying undue attention to you. Suspects attend high traffic areas to specifically seek out people carrying sought after devices.
Should you become a victim of a swarming, personal robbery, or theft of a device, the following steps are recommended:
Do not resist your attackers, they may be armed and this could lead to serious injury;
Try and memorize their faces, clothing and license plates if they leave in vehicles;
Call 911 as soon as possible (if you are around an OC Transpo facility look for an emergency call box);
If you are a student and are robbed at school or by someone from your school, report the incident to the office and the Ottawa Police; and,
Call Police as soon as possible while the suspects may remain in the area.
The Robbery Unit is aware that there are applications available (apps) that may assist in the locating of a stolen phone or that take a snapshot of the person accessing a stolen phone. While police may not always be able to act solely on the information from such "apps", the information is somewhat useful and can increase the likelihood of identifying an offender.
It is most useful to police when you are able to provide the identifying numbers for stolen devices, such as serial numbers, or the "International Mobile Equipment Identity", or "IMEI" number. Unique identifiers, such as a small engraving, are also useful. This applies to any means in which devices are taken, such as theft, robbery, and break & enter.
Furthermore, if a victim of one of these crimes finds their stolen property offered for sale on an internet site, it is important to immediately notify police as opposed to contacting the party directly.
The Ottawa Police Service will continue to alert the public of electronic devices incidents providing further safety tips on an ongoing basis.
Anyone with information with respect to electronic device theft or robbery, or any other robbery, is asked to contact the Ottawa Police Service Robbery Unit at 613-236-1222 ext. 5116 or Crime Stoppers toll free at 1-800-222-8477.