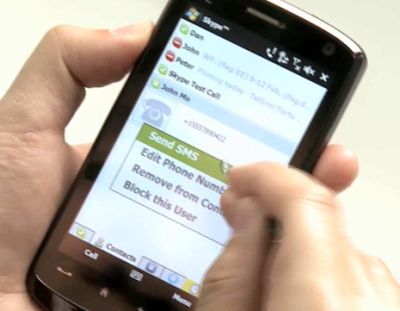 If you have information that will help police solve a crime, we'd like to hear from you.
You can call, text or type your tip Crime Stoppers. In order to ensure that your information and identity remains anonymous we invite you to follow the steps below.
If you want to call us simply dial 613 233-TIPS (8477), toll free 1-800-222-TIPS (8477). That way a skilled tip operator can prompt you for any information you may wish to include.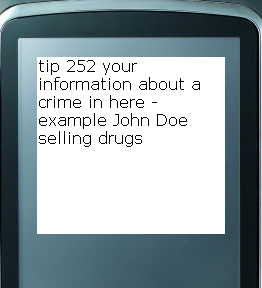 To text: Type in the key word "tip 252 " followed by the information and then simply text it to CRIMES (274637). The keyword "tip252″ simply indicates that the information you are providing applies to the National Capital Area.
After you have sent your tip, by any method, you will receive a confirmation with your reference number. Do not loose that number. You will need this reference number for any follow up and remember, do not identify yourself in any way.
Mobile App
You can also use your smart phone to send a tip along with pictures and, or video – all anonymously. A new mobile app "tip submit" is available to securely submit your tip. No code or keyword is required for this app. This application will allow you to connect in real time with our office. For complete information click here . The school function is not yet available in Canada but it doesn't preclude people from reporting crimes which occurs in our high schools.
Send a tip online
To enter a tip online, please  use this form. Or, you can call us at 613 233-TIPS (8477) or 1-800-222-TIPS (8477). For reward purposes, you will be given a unique code number. Do not disclose it to anyone other than the tip operator when you call the Crime Stopper office to inquire about your reward.
Please do not add any information that could identify you such as your email address, your name, or your phone number.