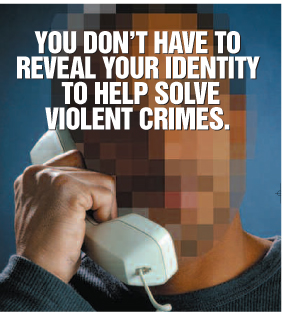 Crime Stoppers is a locally run program serving Canada's National Capital and Area; including municipalities in both Eastern Ontario and Western Quebec. We were formed in 1985 by a group of local business people who heard about this community run program being successful elsewhere.  It helps law enforcement solve crimes and provides cash rewards to those who have confidential and anonymous information that will help the police solve crimes.
The program also raises money to fund the cash rewards and arranges payouts to those whose tips are successful.
Canada's National Capital and Area Crime Stoppers has recovered almost 60 million dollars worth of stolen property and illicit drugs since the program began in 1985. Every year dozens of crimes ranging from minor thefts to murders are solved because someone knows who committed the crime, and that information comes to Crime Stoppers as a confidential anonymous tip, eligible for a cash reward.
Our civilian program works closely with law enforcement, accepting tips at our 613-233-TIPS (8477) phone number. Anyone in Canada can call 1-800-222-TIPS (8477) and be connected to their closest locally operated Crime Stoppers program.