Suspect sought in fraud.
The Ottawa Police Service West Criminal Investigations Unit and Crime Stoppers are seeking the public's assistance in identifying a suspect who was involved in identity fraud.
In August of 2017, the victim had their wallet stolen from their vehicle. During that time there was a bank account opened in their name, using their stolen ID's. Later on, the victim became aware of the opened account when they received letters about bounced cheques. The suspect in the photo below is suspected of depositing the cheques.
Please see photo provided by investigators.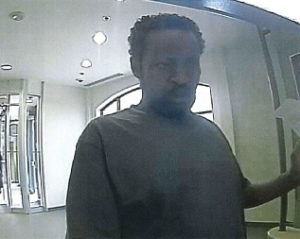 If you know the identity of the individual call the Ottawa Police Service East Criminal Investigations Unit (613) 236-1222 Ext 3566 or Crime Stoppers toll-free at 1-800-222-8477 (TIPS). Remember Crime Stoppers does not subscribe to call display, we will not ask your name or record your call and you are not required to testify in court. If your information leads to their identity, you could qualify for a cash reward of up to $2000. You can follow us on Facebook, YouTube and Twitter.