Suspects to identify in Montreal Road robbery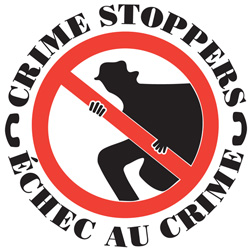 The Ottawa Police Robbery Unit is investigating a convenience store robbery that occurred in the 300 block of Montreal Road on January 4, 2019.
At approximately 1:10am, a female suspect placed various items in her bag and attempted to leave without paying. She was prevented from doing so by the store clerk who refused to unlock the exit door. A struggle ensued and the female suspect assaulted the store clerk and then stole more merchandise before finally escaping with the assistance of two other males with whom she arrived.
The female suspect is described as Latin American, approximately 5'8 (173cm), medium build with long dark hair. She was wearing a black winter jacket (see pictures).
The two male suspects are described as follows:
Male #1: Caucasian male, in his 30s, medium build, with dark hair. He was wearing a grey tuque, black jacket and black pants.
Male #2: Caucasian male, medium build, in his 30s. He was wearing a pale gray/black sweater and a pale grey jacket with red sunglasses.
Anyone with information regarding this investigation is asked to call the Ottawa Police Robbery Unit at 613-236-1222, ext. 5116.