Suspects sought in fraudulent use of bank cards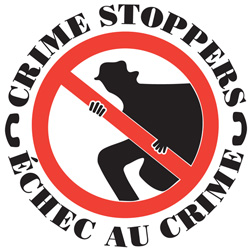 The Ottawa Police Service and Crime Stoppers are seeking the public's assistance in identifying suspects involved fraudulent use of bank cards.
On the 11th and 12th of October 2019, the victim's bank cards were fraudulently used for over 14 000$ in transactions in numerous stores and at ATMs in Ottawa and in Laval. Please see photos below provided by investigators.
Suspects are described as:
Male 1: 25-35years, black hair, black beard, jean jacket, purse, sandals, medium size
Male 2: 50-65years, no facial hair, medium to large build, belly
Female 1: long blond hair pony tail, medium build, wearing a hat (no photo available)
Anonymous tips can be submitted by calling Crime Stoppers toll-free at 1-800-222-8477. Remember Crime Stoppers does not subscribe to call display, we will not ask your name or record your call and you are not required to testify in court. If your information leads to their identities you could qualify for a cash reward of $2000. You can follow us on Facebook, YouTube and Twitter.