Identified Seeking suspect for commercial break and enter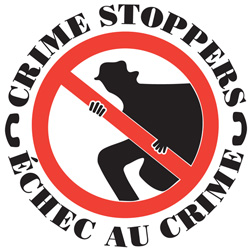 The Ottawa Police Service is investigating a commercial break and enter and is seeking the public's assistance to identify the suspect responsible. On May 5, 2019 at approximately 12:15 pm, a suspect broke into a commercial premise located in the 1300 block of Wellington Street West.
The suspect is described as a Caucasian male, 40-50 years old, 6'1"-6'3" (185-191cm), average build, salt and pepper facial hair on chin, with a shaved or balding head. The male was wearing a black t-shirt with a red logo, jeans, a necklace with pendant and a white fedora hat with black trim. The suspect has tattoos on his left and right upper arms and left and right inner forearms (See attached pictures.)
Anyone with information relating to this break-in, or any other break-in, is asked to contact the Ottawa Police Service Break and Enter Unit at 613-236-1222 ext. 4533 or Crime Stoppers toll-free at 1-800-222-8477 (TIPS). Remember Crime Stoppers does not subscribe to call display, we will not ask your name or record your call and you are not required to testify in court. If your information leads to their identity, you could qualify for a cash reward of up to $2000. You can follow us on Facebook, YouTube and Twitter.
.