Suspect to be identified for using counterfeit money in Rockland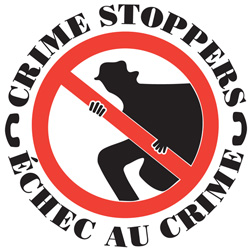 The Russell County OPP and Crime Stoppers are seeking the public's help in identifying a male suspect who used counterfeit money to buy tools in Rockland ON.
On November 1st, 2017, at approximately 6:30pm, an unidentified male suspect, attended a business located at 9000 block of County Road 17 in Rockland and purchased two Dewalt tools, a cordless impact gun and a cordless grease gun, valued at over $700. The suspect used eight $100.00 bills to complete the transactions. At the time, the employee did not realize the bills were counterfeit and accepted them.
Please see photos below provided by investigators.
If you know the identity of the individual call the Russell County OPP (613) 443-4499 or Crime Stoppers toll-free at 1-800-222-8477 (TIPS). Remember Crime Stoppers does not subscribe to call display, we will not ask your name or record your call and you are not required to testify in court. If your information leads to their identity, you could qualify for a cash reward of up to $2000. You can follow us on Facebook, YouTube and Twitter.