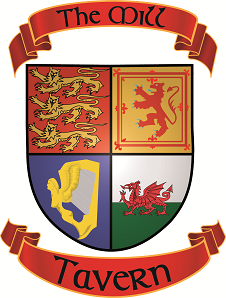 You are invited to join us for our 2nd Annual Trivia Night fundraiser at The Mill Tavern, 2nd floor, 5544 Main Street in Manotick on Tuesday, September 12th.  Entry is $15.00 per person and the game will begin at 7:30pm.  You may wish to arrive by 6:00pm to enjoy a meal before the game starts — it is possible to eat during play if preferred.  Four to six on a team is the recommendation. Categories vary and are somewhat similar to Jeopardy (Books & Literature; Who Said It; Sports; Television Characters and Geography for example) – keep this in mind as you build the expertise on your team.
Raffle prize tickets will be drawn at the end of the evening. You could walk away with a Gift Card for one of the many participating retailers and restaurants or a new TV!
As you may be aware, Crime Stoppers operate on donations and fundraising efforts that allow our not-for-profit organization to help police solve, resolve and prevent crime in the community. This past Spring abuse of opioids in our community had reached a crisis state, including deaths.  National Capital Area Crime Stoppers rolled out a Fentanyl/Opioid Higher Reward initiative offering a $2,000 reward for anonymous tips leading to significant seizures of fentanyl/opioids, their derivatives, and/or the arrest of traffickers profiting from these dangerous drugs. It was a successful initiative that we extended to September 30th, 2017.
We need the support of business and the public to continue this program. To reserve a seat for yourself or your team at our forthcoming fundraiser event, please contact Cherrey Tugwell at the earliest opportunity : ctugwell@crimestoppers.ca  or 613 482-7910.