The RCMP and Crime Stoppers are seeking the public's assistance with the identity of the driver and locating the vehicle involved in the hit and run accident that occurred on Friday June 20th 2015 at approximately 3:30pm.
The accident happened at the Parkdale ave off ramp just off Sir John A MacDonald Parkway in Ottawa west.
A newer model green colored GMC Sierra pick up truck T-boned another vehicle during a rainstorm. The truck subsequently backed up and fled the scene leaving the two injured occupants of the other vehicle trapped inside until firefighters arrived and used the jaws of life to rescue them.
Stock photo similar to this model.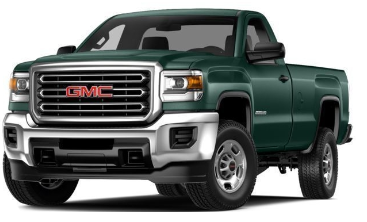 According to witnesses the front bumper of the GMC truck was chrome and did not have a front license plate possibly suggesting a Quebec vehicle.
If you have information on the identity of the driver or whereabouts of the suspect vehicle involved please contact the Cst Alexandre Degrasse NCR Traffic Services at 613-952-4200 or call Crime Stoppers toll-free at 1-800-222-8477(TIPS). Remember Crime Stoppers does not subscribe to call display, we will not record your call and you are not required to testify in court. If your information leads to his identity you could qualify for a cash reward of up to $2000.