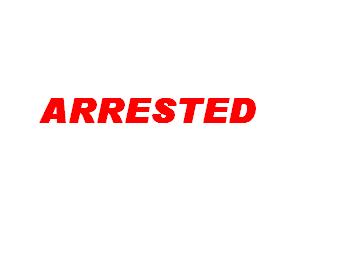 On Wednesday October 24th , 2012 at approximately 01:30am a lone male entered the Pizza Pizza located at 673 Somerset Street West and made a demand for money. The suspect was armed with a knife and threatened the employee. The suspect fled on foot with an undisclosed amount of money. This male maybe responsible for other similar robberies. No injuries were sustained to the employee. Please view the attached photo captured on security cameras.
Suspect desc; Wht male. 6-6'2″. medium build, wearing a dark jacket, black touque, black gloves, beige cargo type pants
UPDATE
The Ottawa Police Service Robbery Unit has laid charges in connection to a series of robberies at the same retail establishment in Ottawa.
In addition to two robberies that were the subjects of previous media releases, the Robbery Unit also investigated a January 21, 2013 robbery at the same fast food establishment.  At approx. 1:25am, a lone male entered the premises, produced a knife, and made a demand for money.  The suspect fled with an undisclosed quantity of cash.  There were no injuries.
On February 7, 2013, a suspect was arrested in connection to an unrelated matter. Evidence was obtained at that time, that linked the suspect to the three robberies.
Jordan WILKINSON, age 24, of Ottawa, is now charged with the following:
3 counts of Robbery
3 counts of Possession of weapons dangerous to the public
3counts Breach of probation
1 count Wearing a disguise
1 count Uttering threats
Mr. Wilkinson was also charged with three counts of Breach of probation and single counts of Obstructing a peace officer in relation to an investigation on February 7, 2013.
If you have information about the identity of the suspect, or any other criminal activity call Crime Stoppers at 613-233-TIPS (8477), toll free at 1-800-222-8477. You can also visit our website www.crimestoppers.ca. You can follow us on facebook, youtube and twitter. Remember Crime Stoppers does not subscribe to call display, we will not record your call and you are not required to testify in court. If your information leads to an arrest or a charge, you could qualify for a cash reward of up to $2000.