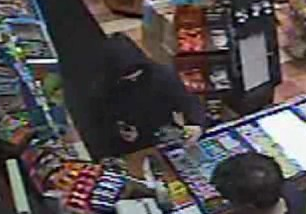 Crime Stoppers and the Ottawa Police Service are seeking your assistance in solving a robbery.
On December 31, 2011 at 8:05 pm a white male robbed a Gas Station on River Road, Ottawa. The male had his face covered and used a handgun to commit the robbery. The suspect appeared to be white, in his 20′s, about 5'9 tall and English speaking. After the robbery he proceeded north on foot on River Rd .
If you have information about this robbery, the suspect or any other criminal activity call Crime Stoppers at 613-233-TIPS (8477), toll free at 1-800-222-8477. You can also visit our website www.crimestoppers.ca. You can follow us on facebook, youtube and twitter. Remember Crime Stoppers does not subscribe to call display, we will not record your call and you are not required to testify in court. If your information leads to an arrest or a charge, you could qualify for a cash reward of up to $2000.