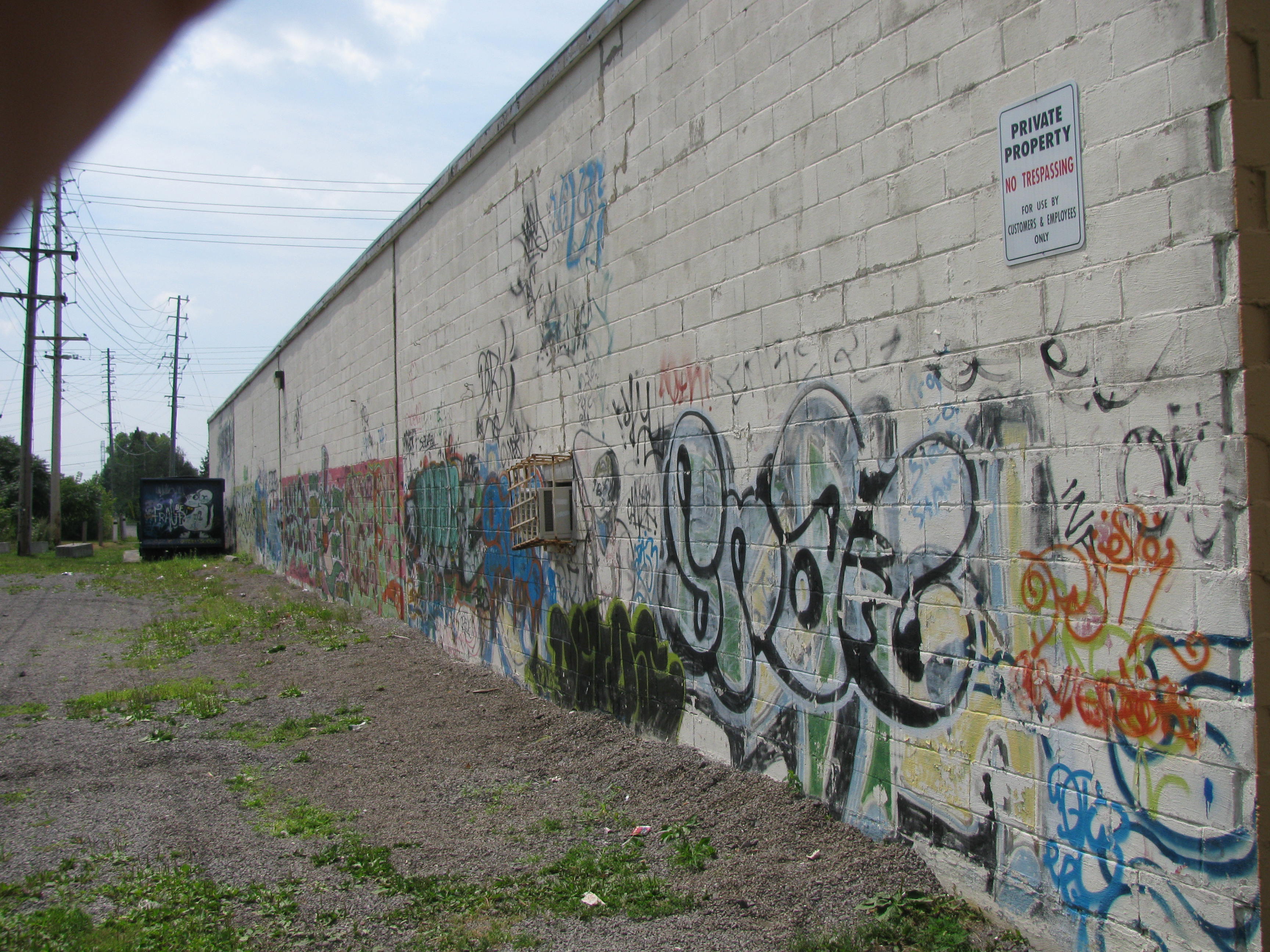 Crime Stoppers and the Ottawa Police Service are asking for your help in solving a crime where during the spring and summer of 2011, vandals painted graffitis on the wall of a business located at 2487 Kaladar, Ottawa.
We are hopeful that someone will have information or recognize the tags or paintings, thus identifying the culprits.  These graffities are expansive to clean up and leave the house or business owner with the responsibility for clean up. Help us make the right people accountable for the damage they have caused.
If you have information about this incident, you can call the police directly or you can report the information through Crime Stoppers: toll-free at 1-800-222-8477(TIPS). You can find them online http://crimestoppers.ca  or on facebook. With Crime Stoppers your information will be completely anonymous and you may receive a cash reward of up to $2000.